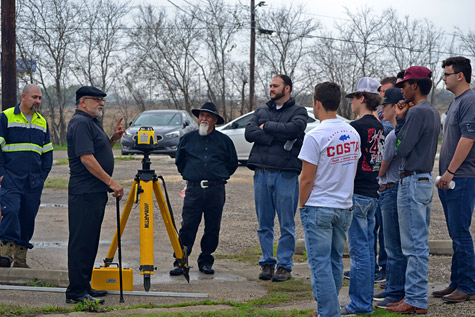 Setien and Associates hosted a great group of students in the Agriculture Facilities Design and Fabrication from Schertz-Cibolo-Universal City ISD Career & Technology for Job Shadow Day.
We really enjoyed opening our doors to the next generation of structural designers and steel fabricators, giving insights into our process from design to fabrication, along with hands-on learning, with the goal of providing the students with a better understanding of the skills and education necessary to succeed in the structural design and steel fabrication industry.
This was a great way for students interested in the structural design and steel fabrication field to learn, interact, and experience what this field offers. This group of students came prepared with questions and were enthusiastic about their experience at the conclusion.