Construction Related Children's Books - East Central ISD
Setien & Associates is committed to training and educating the next generation of skilled construction workers, and subsequently helping to close the gap in the shortage that the industry has suffered in the past few decades. We are doing several things to help accomplish this; such as getting involved with schools' CTE Advisory Committee Boards, participating in career days, and opening internship opportunities for high school students.
We recently started a project of donating construction related children's books to elementary schools. The first independent school district that has opened it's doors to our project, is East Central ISD in San Antonio, Texas. On February 20, 2020, ECISD allowed us the honor of making a presentation of these books, to the principals of each of their elementary schools. The book that was donated to them is, Look at That Building: A First Book of Structures, by Scot Ritchie. We are currently working with Schertz-Cibolo-Universal City ISD, to donate books to all of their elementary schools, as well.
---
Below is a picture of the ECISD School Board presentation.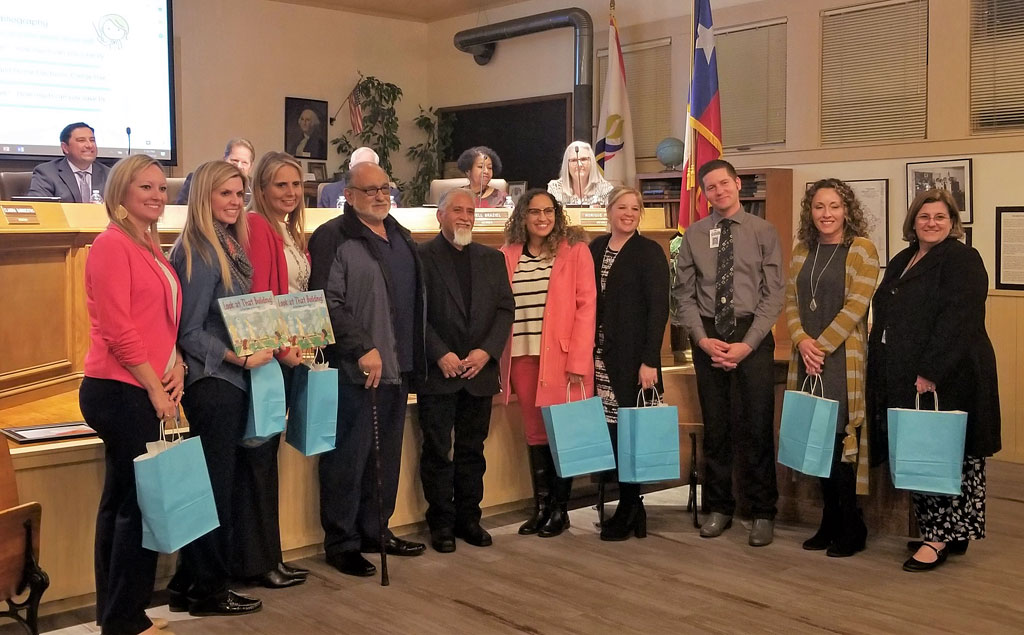 Left to Right: Kristin Wurzbach - Pecan Valley Elementary, Stacey Johnston - Sinclair Elementary, Teresa Triana - Salado Elementary, Domingo Setien – Setien and Associates, Nehemias Moreno – Setien and Associates, Joette Barnes - Oak Crest Elementary, Stephanie Orsak - Harmony Elementary, Dr. Dustin Breithaupt - Highland Forest Elementary, Charlott McReynolds - Highland Forest Elementary, Lorie Lampman - Tradition Elementary
---
Watch Video